Start using job board advertising
Look at the main job boards – both those specific in your industry and the major websites that everyone is familiar with. You'll see they are all packed with vacancies. In other words, they remain popular. One of the main reasons for this is because they work.
Below we outline the benefits of using multiple job boards when recruiting. The main benefit, however, is advertising across multiple job boards remains one of the most effective ways of finding the right candidate.
Active Job Seekers
Job boards are good at finding the right candidate because job seekers use them. Think for a moment about the process an individual will go through when they decide they want another job. They'll polish their CV and LinkedIn profile, they may do some research on recruitment agencies, and they will visit the careers pages of companies on their target list. The first thing many job seekers do, however, is visit job boards to see current opportunities.
Why? Job seekers use job boards because they are comprehensive. A search for a job role on one of the big job boards will return better results than an equivalent search on Google. Also, job boards have more vacancies than any recruitment agency in the country.
So, when a job seeker wants to see they widest possible range of potential opportunities, they turn to job boards. As a result, you need job board visibility when recruiting.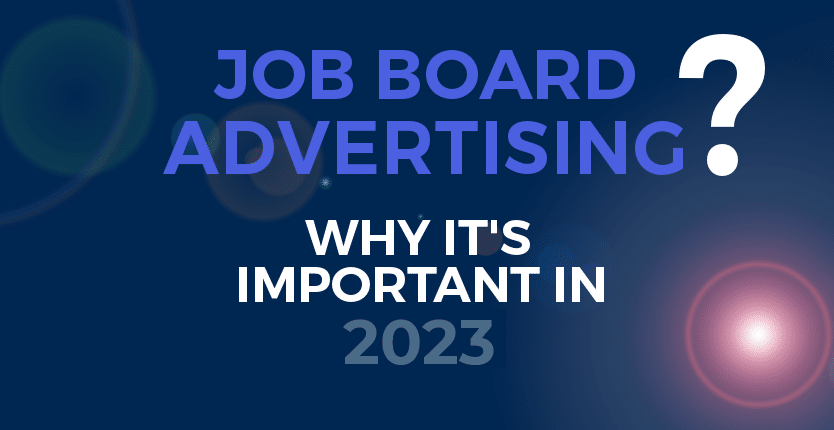 Other Benefits of Job Board Advertising
Wide reach – the benefit of wide reach is not exclusive to job seekers. As a recruiter, you benefit from the wide range of potential candidates you'll reach too.
Active job seekers – another major benefit of job boards is all their users are active job seekers. At the very least, they have taken a conscious decision to see if there is something better or more suitable to their circumstances.
Job seekers use the tools job boards offer – another reason why job boards remain popular with job seekers is the tools they offer. This includes powerful search functionality, filtering options, notification tools, and the ability to upload CVs so employers can find them. Many sites also let job seekers control the visibility of their CV.
Value for money – compared to other recruitment options, advertising on multiple job boards is excellent value for money.
Fast response and hiring – you can get a response to a vacancy posted on multiple job boards within minutes. Depending on the nature of the job, you can also get high quantities of applications as well as better quality applications. This speeds up the hiring process.
Visibility in search engines – when job seekers enter the role they are looking for in Google, most of the search results are job boards.
Advertising on multiple job boards is effective. It can be a time-consuming process, however, when you use a service like ours, we take the hassle and cost out of posting to leading job boards
Check out our packages to see how you can post a vacancy to multiple job boards in minutes.