We have three Ai tools:
Job Advert Generator
Check a Salary
Ask a HR Question
Job Advert Generator
You can find the form to create a job advert here.
Complete the following fields: Job Title, Location, Salary, Contract Type and Years' Experience.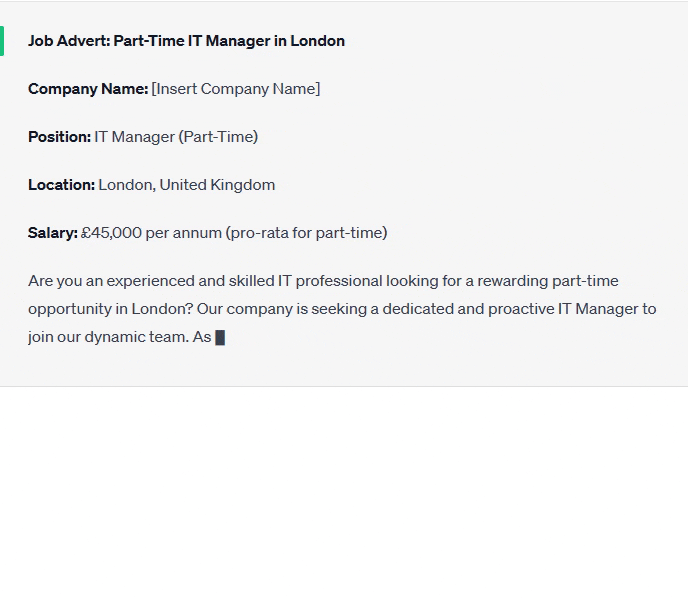 The job Advert will be generated under the form.
Save / Download Job Adverts
You have the option to edit, save and download your job advert.
Download in Microsoft Word or PDF. 
Saved job templates will appear in 'My Templates' where you can also copy, download or delete your templates.
Check a Salary
To check the average job salary for your role, please complete the form here.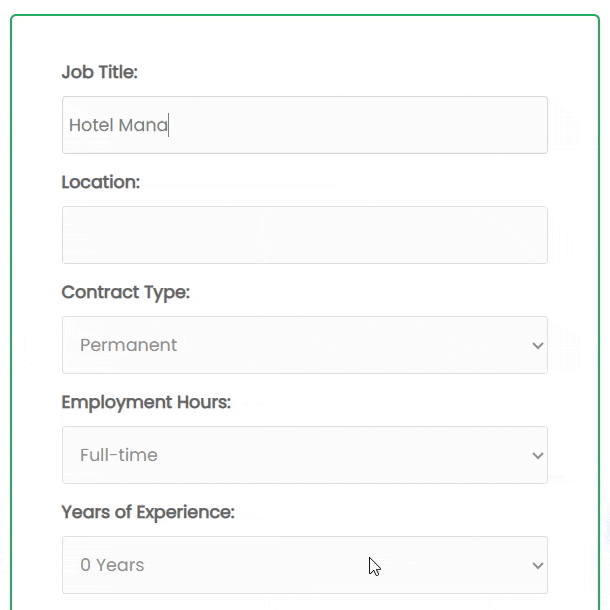 The average job salary generated below the form comes from ChatGPT and is based on multiple sources and jobs posted online.
Ask a HR Question
We have integrated Open Ai's chat box to answer questions relating to Human Resources.
You can ask the chat box for HR Templates and ways to help you manage employees.