The Ideal Length for a Job Advert: How Long Should It Be?
When it comes to writing a job advert, one of the most common questions is how long it should be. Should it be short and sweet or long and detailed? The truth is, there is no one-size-fits-all answer to this question. However, there are some general guidelines that can help you determine the ideal length for your job advert.
Keep it concise. In general, a job advert should be concise and to the point. Most candidates won't take the time to read a long and complicated job advert. Instead, try to keep your job advert under 700 words. This should be enough to convey the important details about the job without overwhelming the candidate with too much information.

Include the essentials. When writing a job advert, it's important to include all the essential information that candidates need to know. This includes the job title, location, responsibilities, qualifications, and salary range. If you're not sure what to include, try putting yourself in the candidate's shoes and think about what information you would want to know before applying for a job.

Use bullet points, Using bullet points can help break up the text and make your job advert easier to read. This can be especially useful when listing the responsibilities or qualifications required for the job. Bullet points can also help draw attention to the most important information in your job advert.

Don't oversell. While you want to make your job advert appealing to potential candidates, you don't want to oversell the position. This can lead to disappointment and high turnover rates down the line. Be honest about the job requirements and expectations, and avoid using overly promotional language.

Test and tweak. The ideal length for a job advert can vary depending on the industry and job requirements. Therefore, it's important to test and tweak your job advert to find the optimal length. Try posting different versions of your job advert and monitor the response rates. This can help you determine which version is the most effective.
In conclusion, a job advert should be concise, informative, and to the point. The ideal length for a job advert is typically under 700 words, but it can vary depending on the industry and job requirements. By following these general guidelines and testing and tweaking your job advert, you can create an effective job advert that attracts the right candidates.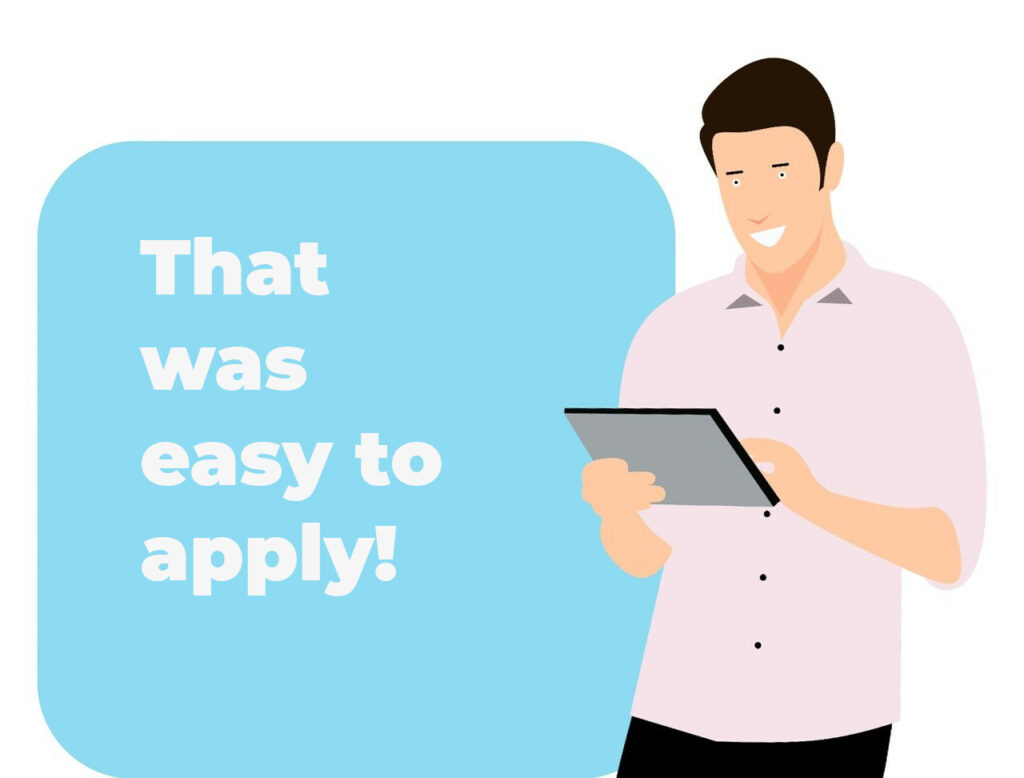 The Ideal Job Advert
If you're still struggling to decide how long your job advert description should be, why not use a job advertisement template? Using a template can not only save you time creating a job advert but it can also make sure it's the correct length and formatting.
Where to find a job advert template?
There are many websites online that can help you create a job advert and provide you with a template that matches your job title, location and seniority of the role. Some websites charge you for downloading a template and others are completely free. We believe templates should be free and easy to use so we created a job advert template you can download or copy for free.
Top tips creating the ideal job advert
You shouldn't just consider the length of the advert but also whether it's search friendly and whether it will increase your job application rate. Candidates can spot a good job advert from a poorly drafted one from a mile away so it's important that you stand out and create a call to action that is appealing to your target audience.
How to write a compelling job advert
Should you use AI to create a job advertisement?
AI has come a long way and is actually an ideal way to create a job advert. You just need to know the right questions to ask and make sure you proof read your results. We use AI everyday to post jobs online and have great results from doing so.
How to use AI to create a job advert
Still need help with the length of your job advert?
Here at Career Poster, we help employers all across the UK write compelling job adverts and advertise them online to the largest hiring platforms. We provide free online recruitment software and expert advice on finding the right candidates for your vacancy.
See: Job Board Advertising for our pricing and job board network.
Call us on 0161 327 0117 and speak to a job advert specialist today.